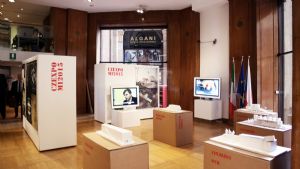 exhibition at the Urban Center Milan
12-20/05/2014
Masstudio, together with Francesca Aletti, has realised an exhibition for the Urban Center - Milan. Main theme is the innovation in the approach of Czech Republic in the past Expos and in Milan Expo. The exhibition is meant to move entirely and easily to different locations all over Italy during 2014/2015.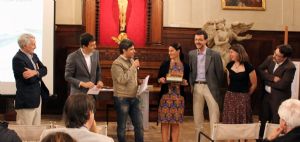 first prize!
07/05/2013
Chiara, Nicolò, Lorenzo and Luca, together with arch. Alessandra Memoli, Giulia Pastore and Elena Squellerio, have won the Idea Competition Under 40 "Chioggia Renovatio" with their project "LADUNA".
http://chioggiaplus.it/?page_id=538 (only in Italian)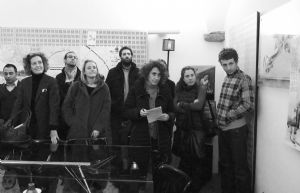 masstudio strikes again: 2nd prize!
08/12/2013
masstudio, with Alessandra Memoli, Pavel Matyska, Glen Lasio and Elena Raimondi, has been awarded second place in the idea competition for the renovation of Genua viaduct.
MASSTUDIO, WITH A NEW LOOK !!!
02/05/2012
Here is our new website !!!
Beth, Chiara, Lorenzo, Nicolò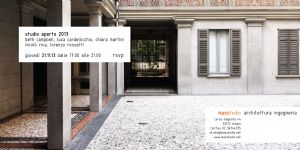 masstudio aperto - open office 2013
21/11/2013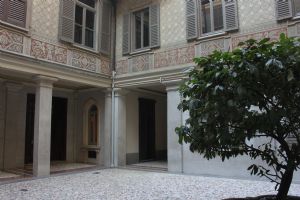 we're in the centre...
03/09/2012
masstudio moves from its old place in Via Monte Cervino 4 to the ground floor of a historical building in Corso Magenta 44