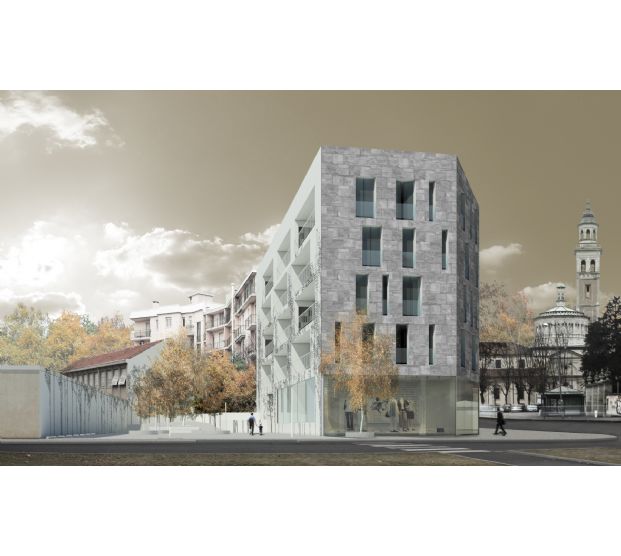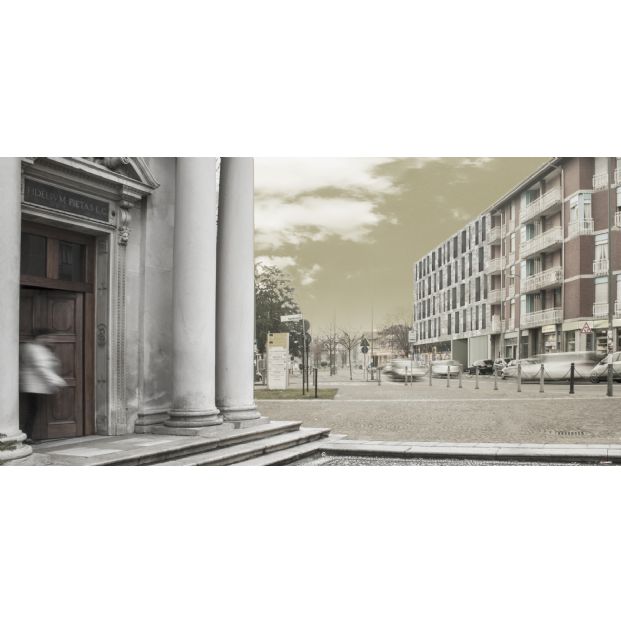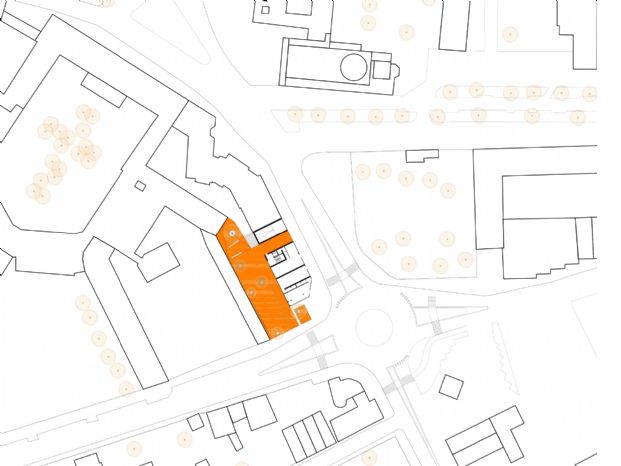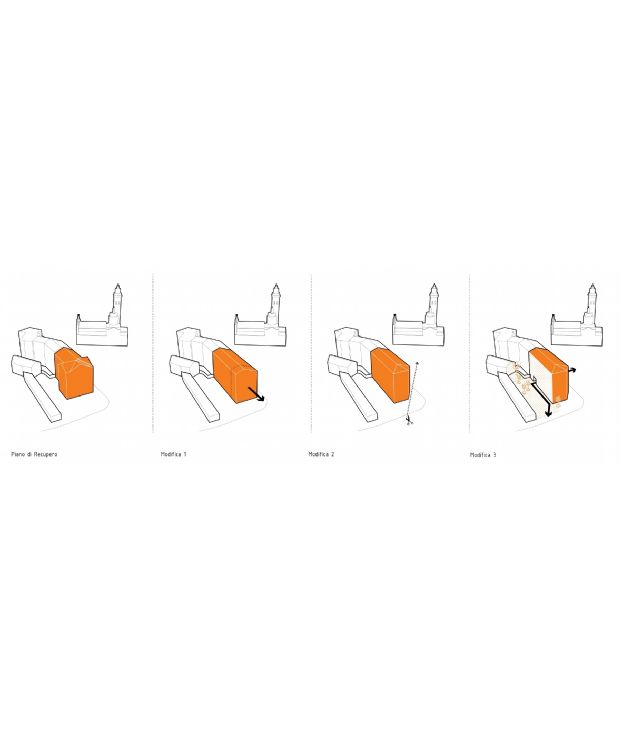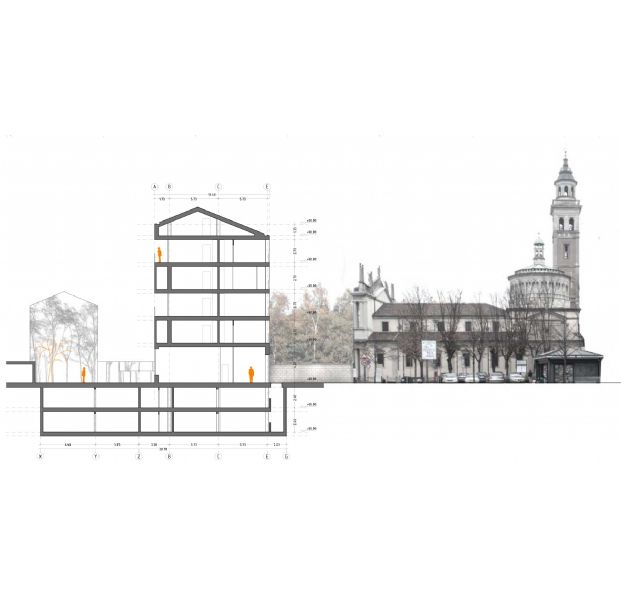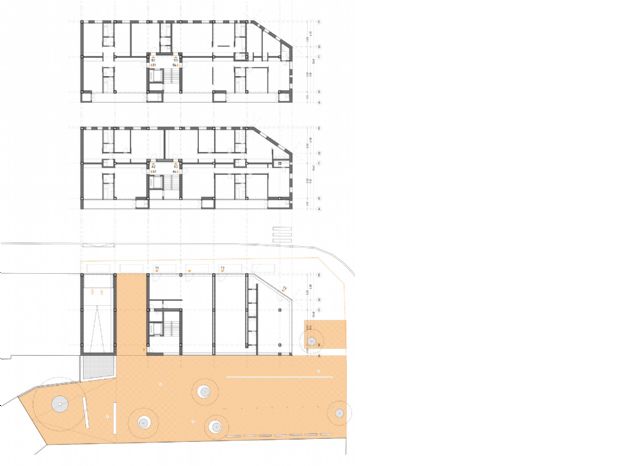 residential complex
saronno [varese] italy
residential, commercial, urban design
2013
The project is situated in a vital part of the city of Saronno, being one of the main gate of the city and in proximity of important historical buildings, such as the Sanctuary of Beata Vergine dei Miracoli, the Archbishop complex and 'Casa Morandi', now public library and theatre, with its garden.
The proposal realizes a 1.600m2 linear residential complex with commercial spaces on the ground floor, attached to a 5-stories existing building.
The corner towards the roundabout is chamfered along the North/South axes, in order to get the following effects: 1. to create e new facade – and not a corner – towards the crossing, with a containing effect of the space; 2. to open the view to the Sanctuary; 3. to have a slenderer facade towards via Novara.
Internal and external facade are differentiated in material and composition: more solid and noble the external one, in natural stone with vertical windows, more domestic and porous – with big loggia's – the internal one towards the public square.
program
housing with commercial, 1.600m2, parking, requalification of public space. Ideas Competition
design
2012-2013
client
Comune di Saronno
design team
Nicolò Riva, Beth Campbell, Chiara Martini, Lorenzo Rossetti, Luca Cardellicchio, Laura Montedoro, Claudio Canesso, Michele Caruso
« Back to List