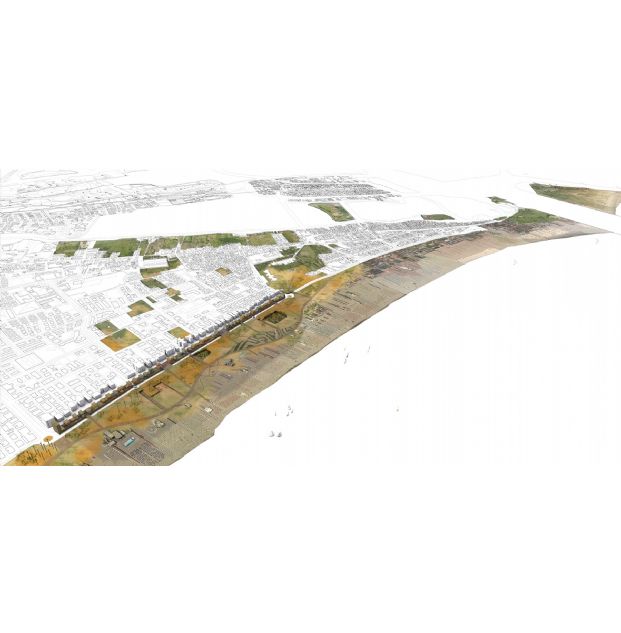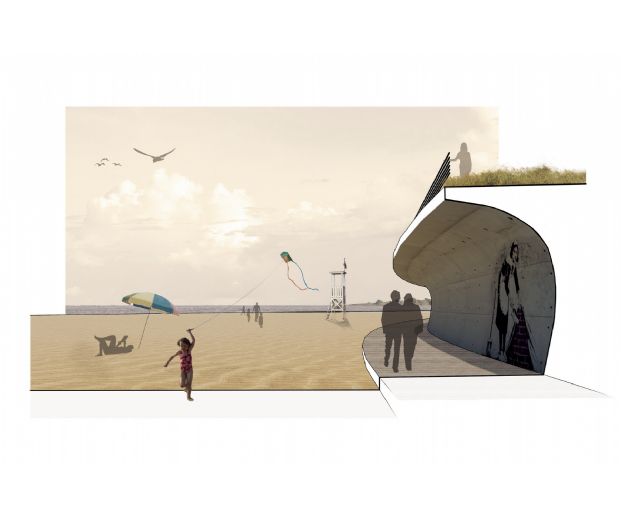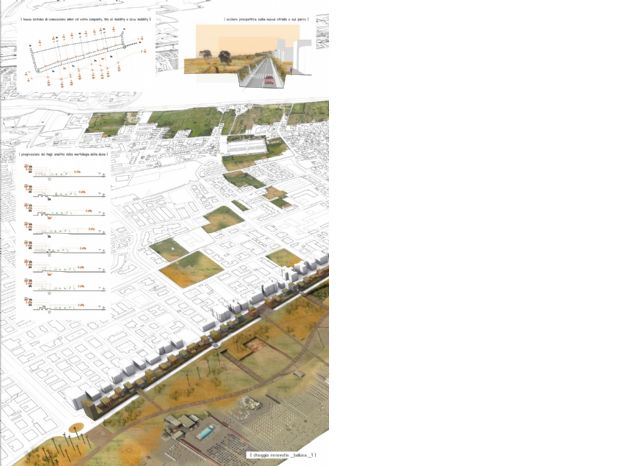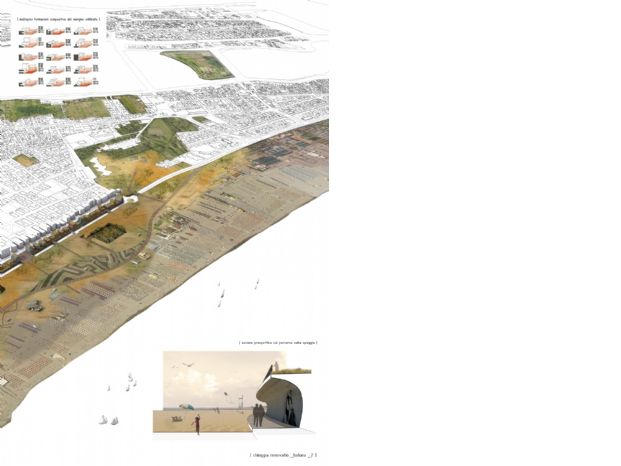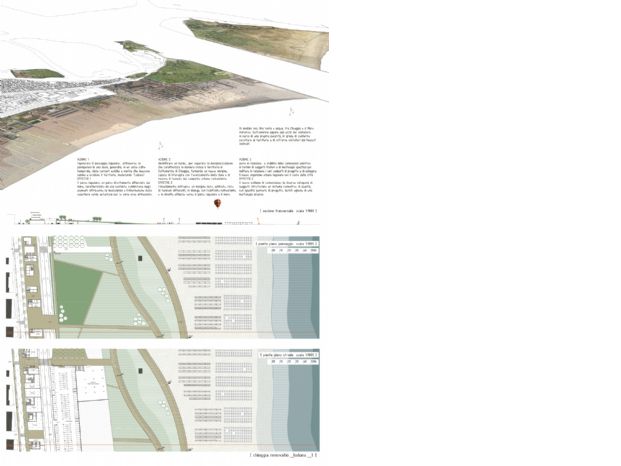 chioggia renovatio
chioggia [venice] italy
urban design, landscape, research
2013
"In medias res" (in the middle of things), between land and water, between Chioggia and the Adriatic Sea. Sottomarina appears to the eyes of the visitor in search of its own polarity, able to give character to the area and attract visitors from neighboring towns.

ACTION 1
regenerate the lagoon landscape... through the palingenesis of a dune, generated in a single step in time from the wind and marine sands that move and erode the land shaping "Laduna."
EFFECT 1
the lagoon park: an urban park directly overlooking the sea, characterized by a constant mingling of elements through the blending and the interception of the indigenous green roof with the various facilities present.

ACTION 2
identify a border ... to overcome the marginalization that characterizes in a cyclic manner the territory of Sottomarina Chioggia by forming a new edge capable of interacting with the advancing dunes and at the same time reestablish ties with the urban fabric behind.
EFFECT 2
the anthropic settlement: a solid, rigid, multifunctional built margin in continuous dialogue with the existing urban context and the new sea front park.

ACTION 3
to be considered in relation to ... and establish selective interrelations between users and specific morphology in order to correlate the various distinct areas of the project and to connect the new urban-lagoon organism with the rest of the city.
EFFECT 3
the new connection network: the different subject categories structure a quality connective system with new pathways clearly separated one from the other, each equipped with its own morphology.
program
idea competition for the renovation of the promenade of Sottomarina di Chioggia – winning project
design
2013
awards
1° prize
publications
"Immagini per una città. La riqualificazione dell'area dei Reduci a Chioggia", Il Leggio Libreria Editrice, Venezia 2013, ISBN 978-88-8320-111-0
exhibitions
"Chioggia Renovatio. La forma della ri.generazione" at Museo Civico della Laguna sud, Chioggia, 1-16 June 2013
design team
Chiara Martini, Nicolò Riva, Lorenzo Rossetti, Luca Cardellicchio, Alessandra Memoli, Giulia Pastore, Elena Squellerio
« Back to List