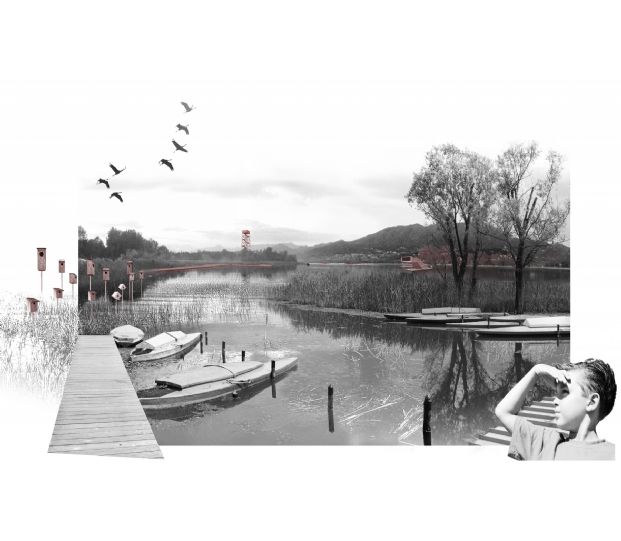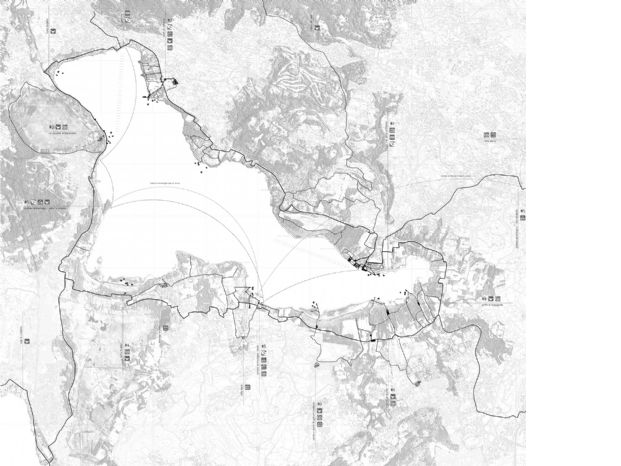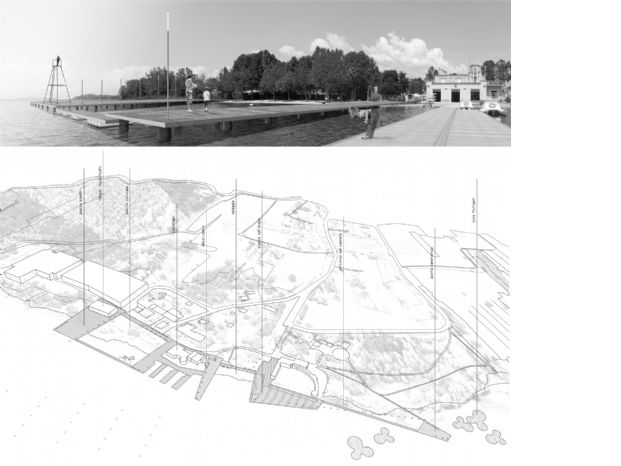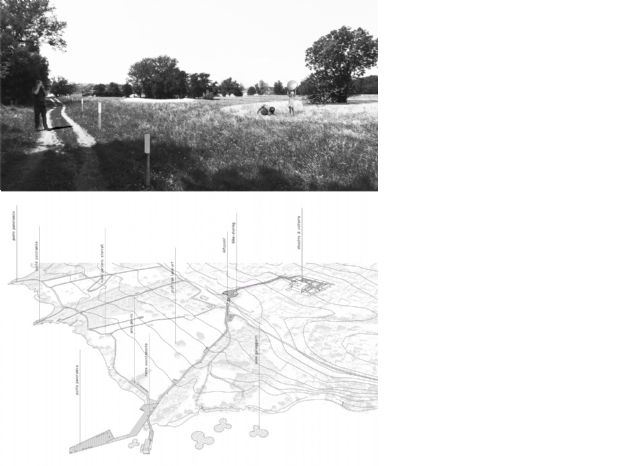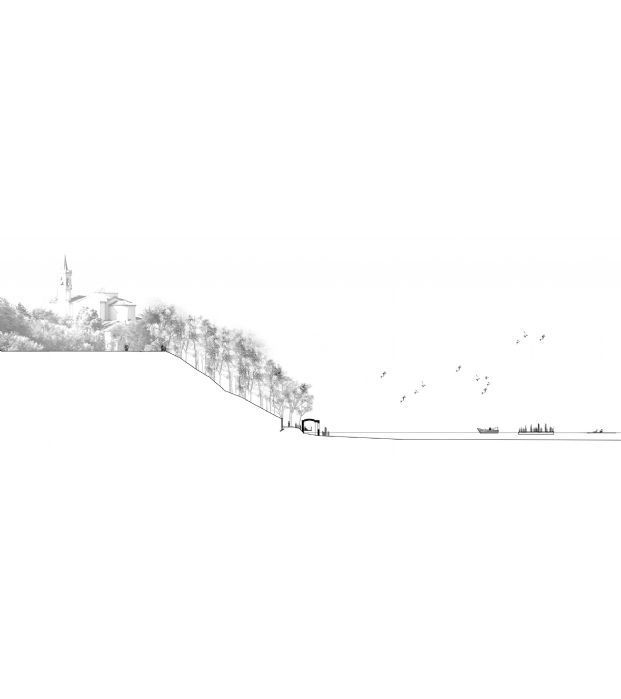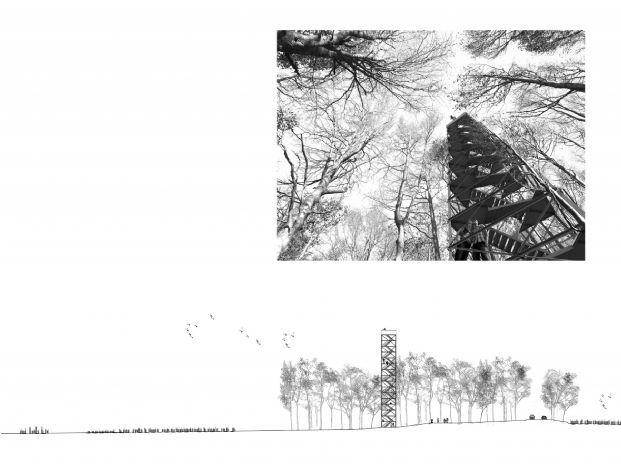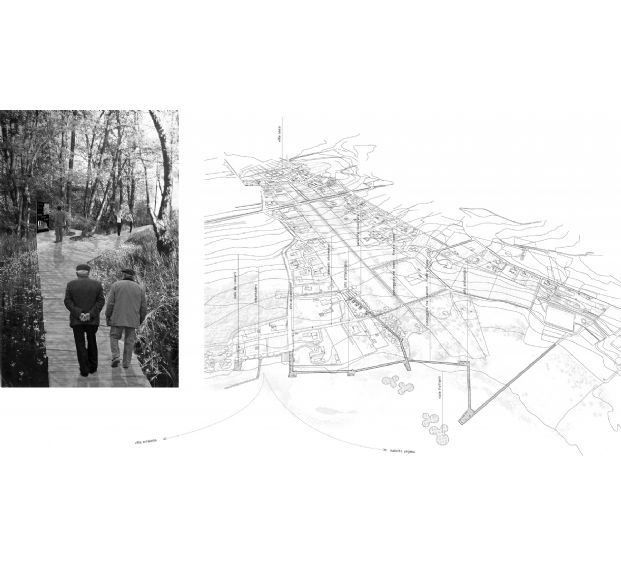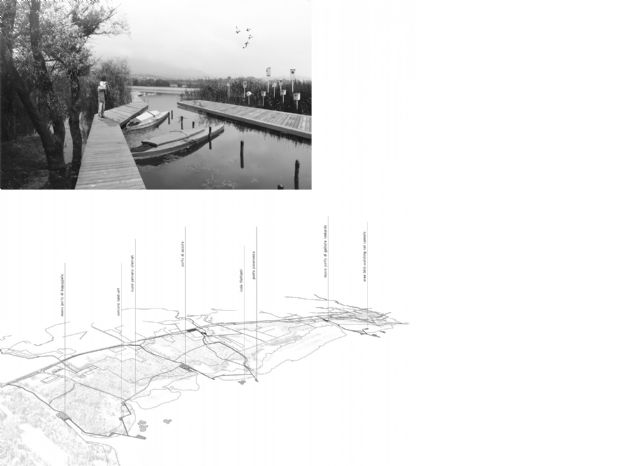 lake varese trail
varese italy
landscape, research
2013
Lake Varese's pedestrian and bicycle path is a principle reference system whose influence goes far beyond the province itself, extending out on a much vaster territorial scale. At the same time, however, there is a genuine inability to formulate a common, coordinated and strong essence of this trail "system among systems". The aim of the project is to understand what are the main systems that influence the image of this place and the principle elements identifying the same, so as to provide a unified vision of growth potentials for the entire pathway system.

Identify
The lake system, Lake Varese-Brabbia Marsh-Lake Comabbio, is identified as the main element that characterizes the spirit of place, of all the natural and artificial phenomena and their consequent relations. The "genius loci" essential to the meaning of place and a sense of belonging reveals itself in practice in the system of lakes.
The project proposes the creation of some what more secluded spots with respect to the existing pedestrian bike circuit which acquire the meaning of "places of refuge", slow activity oasis characterized by reduced sound levels in which one can "get lost" in contemplation of his natural surroundings and that work as an overlapping system with the existing path.

Simplify
The pedestrian-bike path is "tidied up" from a physical and visual point of view. Unnecessary elements are removed, concentrating information in highly accessible key areas while paying close attention to improving basic design elements consonant to the site.

Image making
The project introduces an overlap concept, which is considered to be very similar to a watermark. It reveals the uniqueness of nature to the visitor who walks away from the main route to narrow paths unique in nature. The overlay is the area of influence for the senses, conceived as a founding principle of territorial and environmental impact.
The project also takes into account the influence of time on the image of the place and aims to plan the management of change with a few guidelines. The image of the whole is structured by concentrating in the nodes the infrastructure services and new architectures: they are meant to guide and support the visitor. These vital nodes are Lido Schiranna in Varese, Prati di Voltorre in Gavirate, the renovated Biandronno Docks, the Brabbia Tower for spotting aviation and fauna, the Bodio Archaeological system-Varese-Virginia Islet and the Laboratory of Waterfront Landscape of the ports Azzate, Galliate and Buguggiate.
program
redevelopment of the pedestrian path of Lake Varese. Competition of Ideas
design
2013
client
Municipalities of Varese, Azzate, Bardello, Biandronno, Bodio Lomnago, Buguggiate, Cazzago Brabbia, Gavirate, Galliate Lombardo
design team
masstudio (Beth Campbell, Luca Cardellicchio, Chiara Martini, Nicolò Riva, Lorenzo Rossetti), Sabrina Gallini, Bruno Baroffio
« Back to List